Browse the Dating Categories!
---
Find Your Perfect Match with Datingroo
Every day, millions of singles are searching for the best online dating site amongst 1500 apps & other services on the market. The site of their choice should be free, have a considerable number of legit member profiles to match with and protect its users.
But how do you choose the best online dating site or app from this plethora of offers? Which dating apps besides Tinder are worth testing?
Datingroo is the top address for comparing & reviewing online dating sites & apps.
We match you with the most suitable dating site for you to make the search for a partner, a relationship or casual encounters as easy as possible.
Our team has made it their mission to be a resource for all singles who want to meet other single men or women on the internet. We show you how to be successful and explain what to consider when starting your dating game.
Our Reviews
When you are faced with the decision to start dating online, you are probably wondering which site suits me best or how do leading online dating services prevent scams on their sites? 
You may also want to know how dating sites work and whether online dating is really worth it.
Read our reviews of the most popular platforms out there and find the answers to all your questions.
In our reviews we tell you how much dating sites cost and whether free services are better. We explore how safe and reliable different platforms are, so you can be sure of a secure dating experience.
Browse through our categories
No matter what you're looking for — be it casual sex, fun flirts or the love of your life — we'll find out which app or site best suits your needs.
Whether it's dating for seniors & 50plus, LGBTQ+-friendly dating sites, fetish chats or affair dating portals, Datingroo offers online dating comparisons for everyone, regardless of gender, ethnicity, sexual orientation, religion or special preferences.
Our guides
Even though the online dating is quick and easy, you will eventually encounter questions, especially if you have just registered on a dating site.
Those can be quite different, starting with general questions like:
What to say to girls on online dating sites?
When should I ask for an offline date?
What do people dislike about online dating sites?
… to more specific matters:
What are the best online dating sites for over 50?
How do I flirt on swinger sites?
What do I have to pay attention to when dating a single mother?
We have put together some good tips and guidelines that can help you out in difficult situations.
Our studies & articles
In addition to our tests and reviews of the most popular dating sites, our studies and articles offer added value for anyone who wants to learn more about love, dating, sex and relationships.
We conduct expert interviews, talk to employees and users of dating services and are always looking for relevant questions to provide you with new content worth a read.
From serious topics like Romance scams during the Covid-19 to entertaining articles like The cartoon characters the world gets off to, we cover everything that might be interesting to you.
To protect you as a single looking for flirts, casual sex or love on the Internet from fake accounts and fraud, we also educate you about privacy and security.
If you are a single looking for the best app to find someone for flirts, hookups or more  for free, don't waste your time & let Datingroo help to show you which site's your best match.
Our latest study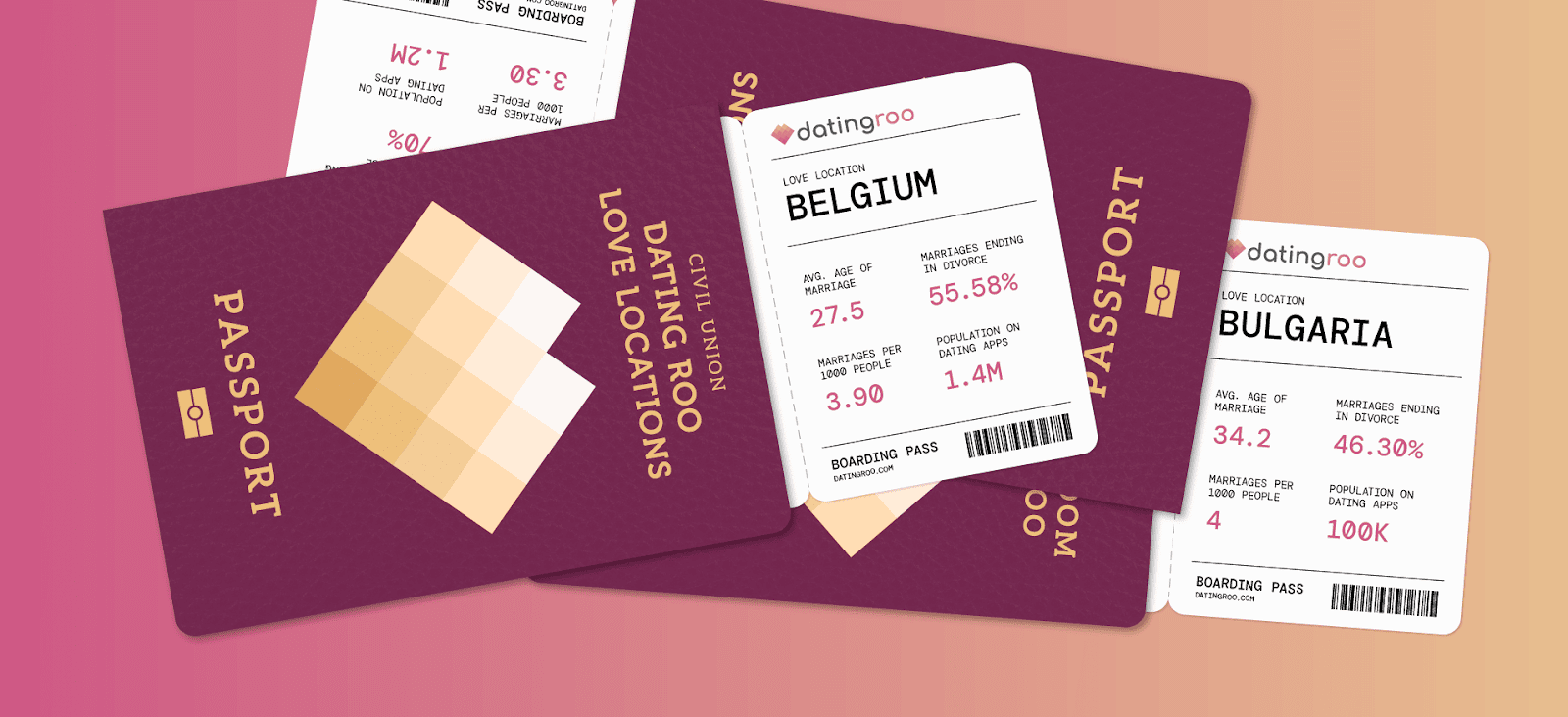 Love is often hard to find, but staying in love is a different story. Around the world, some countries are falling out of love just as quickly as they're falling into it. The question is, where in the world is love thriving – and where is romance not so readily available? We conducted an in-depth study into marriage and dating trends across the globe to discover where in the world would increase your chances of finding and staying in love.