iDates
Real Connections
Super Eligible Community
Over 2 million active members
Love, Marriage, the Whole Shebang
No upfront costs
MansionDating
Make new experiences
Contact guarantee
Looking for different dating sites?
Older women dating younger men has become increasingly common, and that can only be a positive thing.
Bucking traditional dating stereotypes, there are many glamorous and successful mature women who are enjoying having relationships with younger lovers. These sexy and powerful women prefer meeting toyboys to fulfil their sexual desire, instead of dating men their own age or even older.
Far removed from the MILF dating, term that was once so popular, cougar dating is instead about modern female empowerment and women fully owning their sexuality. In this context, the term cougar implies that older women are on the prowl for younger men.
Taking a stand against the double standards that often exist in the dating world, mature ladies are starting to exercise their sexual preferences more and expand the boundaries without any fear of being judged. Married people are also turning to the best milf dating websites to try and start an affair.
There are a huge number of dating sites out there, and many sites are becoming a lot more niche. Cougar dating is just one of them. You'll find specific websites for cougars and toyboys who want to connect for casual dating and no-strings-attached fun, while other sites focus on love and serious relationships regardless of the age difference.
Think you can't date someone outside of your age bracket? Think again. There are many reasons why mature dating could be for you.
What is Cougar Dating?
In dating terms, the word 'cougar' refers to an older woman who is seeking a romantic relationship with a significantly younger man. It normally applies to a woman who is over 35 years old, and if the man is over eight years her junior.
Using cougar in this way is said to stem from the Vancouver Canucks, a Canadian ice hockey team. Apparently, it was a term created in the sports locker room to refer to the older, single ladies who came to watch hockey games in order to meet the players so they could pursue them sexually.
The term 'cougar' may be relatively new, but the concept of women having relationships with men that are younger than themselves has been happening since ancient times. Yet, being a mature cougar isn't always just about wanting sexual encounters with younger men, some form long and meaningful relationships too. There's no reason why age differences should stand in the way of love, or why sexual expression should be tamed by arbitrary social rules.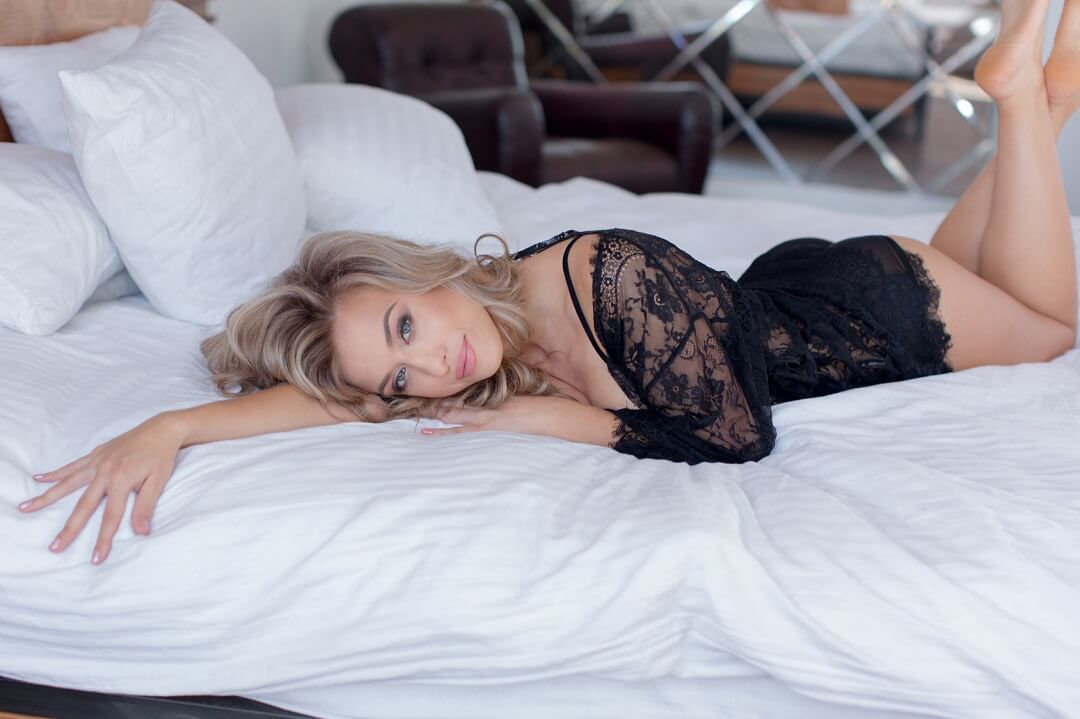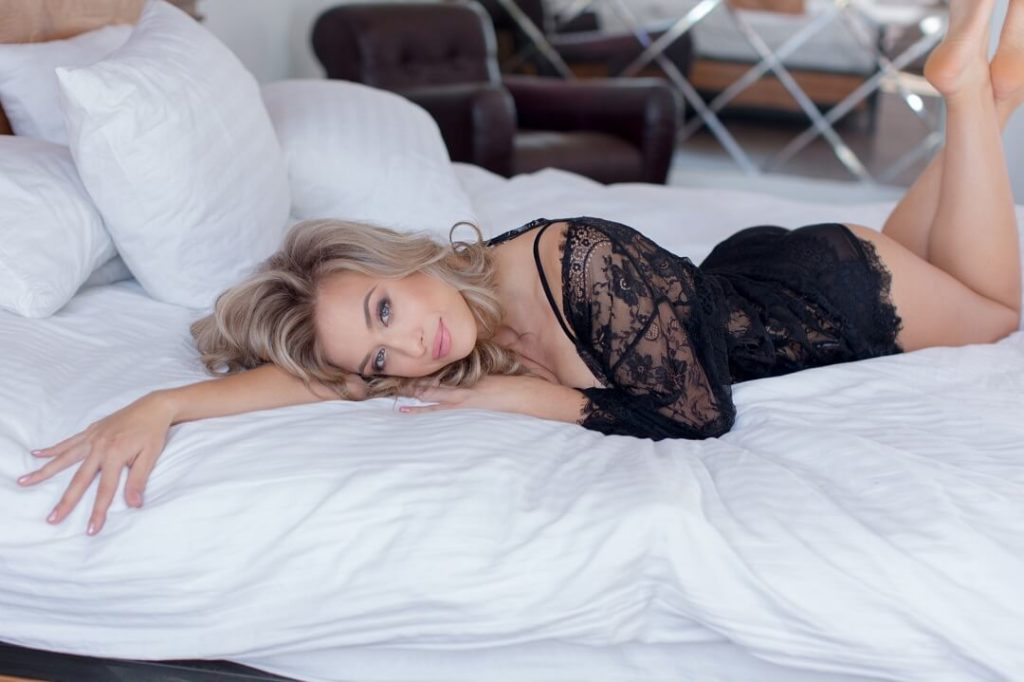 Why is this dating phenomenon on the rise?
There are many reasons why successful people choose to date younger men. Whether it's because they feel younger men appreciate their financial independence or their interest in sex, or it's more of a rational choice due to women living longer than men, there's certainly a growing number of confident ladies interested in the exciting, passionate, and uninhibited romances that come with it.
The rise of the MILF phenomenon can be attributed to a shrinking pool of 'conventional' potential partners for older women, so they seek alternatives elsewhere. Yet, there's also the suggestion that it's down to increased opportunities, rather than a lack of them. As they become more financially independent, older women also have more choices, influence, and power, to realise their broader aspirations.
What is the best cougar dating website?
Whether you're an older woman or younger man looking for mature dating, there are lots of niche online dating sites and apps that are designed specifically for you. However, the key to successful cougar dating is finding the best dating website for you.
Choosing the best site
To find the best cougar dating website, you can browse online dating reviews and decide what features are most important to you and what you'd like to get out of joining. It's also important that the online dating platform you sign up to can be trusted. Most of the best sites have measures in place to safeguard you from fake profiles and scammers, to ensure you have a safe and secure dating experience.
Many websites are members of the Online Dating Association and also have a privacy protection policy in place, so you can relax knowing your dating experience is as confidential as possible.
Quick and easy registration
Most leading dating sites for older women and younger partners have thousands of new members every month, with just as many active daily members looking to meet their match. Registering and creating your profile is usually free, and it often only takes minutes to sign up so you can begin your search for like-minded people.
You can then upload your profile photo, which may require approval before it's published, and then fill out information like your personal bio, interests and even relationship status.
You'll find the cougar dating sites and apps are very simple and easy to use, and browsing through the many dating profiles is straightforward. There are some features that you'll only be able to access if you upgrade to a premium membership, but this usually means you can enjoy a more tailored service when using the website.
Paid subscriptions
On some websites, you can only contact members if you've subscribed to the paid subscription. If sending messages to other members for free is something that's important to you, then it's worth choosing the best dating site for you with that in mind.
Prices of premium cougar dating sites can vary, and you'll be able to choose the best site based on how much the monthly subscription is, what features you can access, and the quality of members. Sometimes there are discounts available if you subscribe for a longer length of time, rather than just a single month.
Convenient apps
The best MILF dating apps are free to download, user-friendly, and have all of the same features as the desktop version, making them ideal for connecting with younger men or mature women wherever you are.
How to enjoy Cougar Dating as a younger man
As a younger man, there are plenty of reasons to date an older woman, from being with a woman who is more mature and sexually experienced, to getting into a relationship with a person who is financially independent. For men with little to no experience of dating a mature cougar, there are lots of advantages to exploring this unfamiliar ground.
Learn from experience
You'll be surprised what an older woman has learnt with years of experience. It often means that mature women know what matters and what doesn't, so they won't be worrying about the trivial issues that may bother the younger generation. Rich life experience is hard to come by, and a younger man can be appreciative of the wisdom, guidance and decisive nature that successful, mature women have to offer.
Increased confidence
Older women know what they want in life. Cougars are confident and tend to take care of themselves, ensuring they feel empowered enough to pursue younger men on websites. You can also expect milfs to be far less self-conscious about their bodies, which can make sex much more fun and enjoyable. Women reach their sexual peak later in life than men, so an older woman and younger man may be better in sync sexually.
More independence
Already established in their own career and with their own lives, interests, and friends, older women tend to be much more emotionally and financially independent. An older woman will feel secure in themselves, and won't rely on a man to pay for them. Younger men are often attracted to this sense of freedom and independence. Independent cougars are with a younger man because they want to be, not because they're trying to hang onto their youth.
Know what you want
Starting a relationship with someone who is older, wiser and knows exactly what they want is liberating. Older women have already explored the dating world and have a much clearer idea of what they want. Whether you want a casual fling or a more serious relationship, you can find the best potential match with someone you meet on a site.
No worries about having children
There are some men who just aren't interested in having children, and this especially applies to young men. One of the benefits of dating an older person is that they've already had children and they've grown up or they've decided that they don't want them. This means you can focus on your connection and on your relationship, instead of the expectations of a family.