For single women who are looking to date men who are in the 50 year-old age group or older, trying to find "the one" can feel like looking for a golden needle in a haystack. Fortunately, finding true love with single men after 50 is not only easier, but better!
Contrary to how you may be feeling, there's nothing to worry about with being single after 50. Although you aren't as young and lively as you used to be, you're still better off now with more assets and a potentially wider dating pool to access.
In this article, we'll cover what's changed since you were younger, how you can get back into dating for a long-term relationship, how to increase your odds at dating success, and where you can go to find a husband after 50.
What changed in dating since your 20s
Dating as someone over 50 isn't anything like your love life in high school. For one, your reasons for trying to meet men might be drastically different. Rather than just wanting to have fun, you're now looking to settle down and build a life with someone.
But you've also got a life that you've lived, whereas when you were younger there was a lot more ahead of you. That isn't a bad thing, but it makes a difference when you are dating men over 50 when your intentions and theirs have matured.
Sex is still a pretty important element of your relationships, but it won't be the defining or deciding factor. People over 50 want companionship with someone who shares their interests and hobbies, goals, and views or beliefs.
You also have much more when it comes to resources for dating, including both financially speaking but also experience. This means that not only can you date the way you want to date, but you'll also have a much better idea of what you want.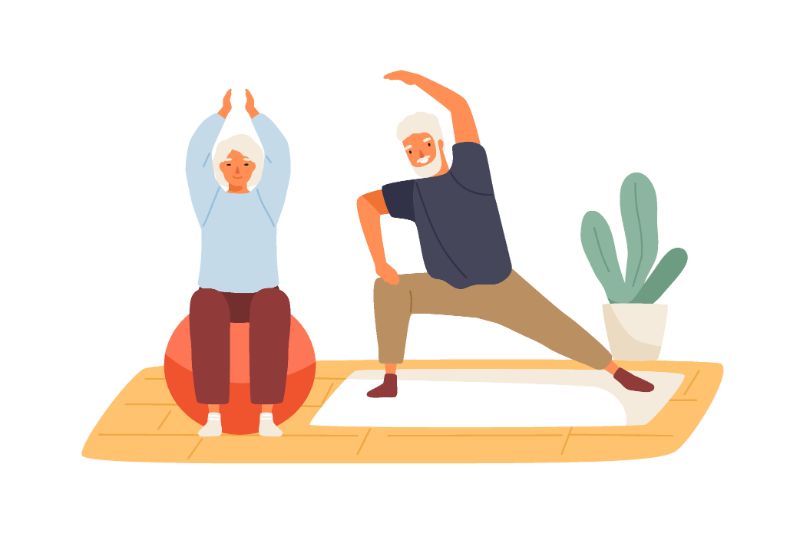 How to get back into the dating game
It's actually easier to get back into the dating game than you might think, but it does depend a bit on your own feelings. If you recently lost a spouse or partner, you may need time to process and move on from that before you start dating again.
Just remember that there's no rush to start dating right away again, and you should really only get into it once you are comfortable with the idea of a new relationship. After all, being comfortable and dating the way you want to is a critical rule for dating of any age.
If you are just out of the dating game because of a number of flopped dating partners or work or the like, do not worry. In a way, your past relationships don't matter when you are trying to find a new partner or start a new relationship.
This is because you are starting something new with someone fresh, a clean slate for your romantic life. Of course, your experiences in relationships will matter and come up, but as you start to date and get into it you shouldn't let these define your decisions.
Why finding love in your 50s is better
There are countless reasons for why loving and dating at an older age is better.
For one, there's a lot more quality men who are looking for something deeper than a purely physical relationship. You are both trying to find a soul mate and experience true love as you settle down with a partner that will be there for you and with you going forward.
You also both have led exciting, rich lives and can embrace how they come together. You also can appreciate differences between the two of you even though you may share much in common.
There's also the fact that you both have made something for yourself in your career choices and are by now financially stable, meaning that a lot of the stress younger couples may have shouldn't be an issue for either of you.
The question of starting a family may not be on the table, but there's also the chance that the both of you may have families already, and assuming everyone is understanding of the situation there's a good chance that your family circles will grow greatly.
How to increase your odds of finding a partner
You should be comfortable with yourself and the idea of dating to find a romantic partner. Self-confidence and comfort are essential for doing well in the world of dating, so feel free to enjoy some self love and see the best in yourself as you go out there.
Don't see yourself as an "old woman" who is trying to find a man to take care of her. It's a negative way to approach this, and you should feel empowered by your decision to go into dating. Embrace your life experiences and put them front and center as you look for love.
Don't be discouraged by any setbacks or flopped dates. These happen to everyone and finding someone that clicks for you as you do for them takes time. You should also only stick with a dating service you enjoy and see results with, so don't invest too much into a bad one.
Spend a lot of time filling out your profile and making sure it is clear, easy to read, and sums you up neatly for prospective daters. You also really want to invest some effort into a good profile picture and other pictures. Consider hiring a professional or having a friend help.
You should also be aware that despite what you may think, your chances of finding love later in life are actually pretty good. There are more seniors online dating now than ever before, and seniors make up a good majority of online daters in general.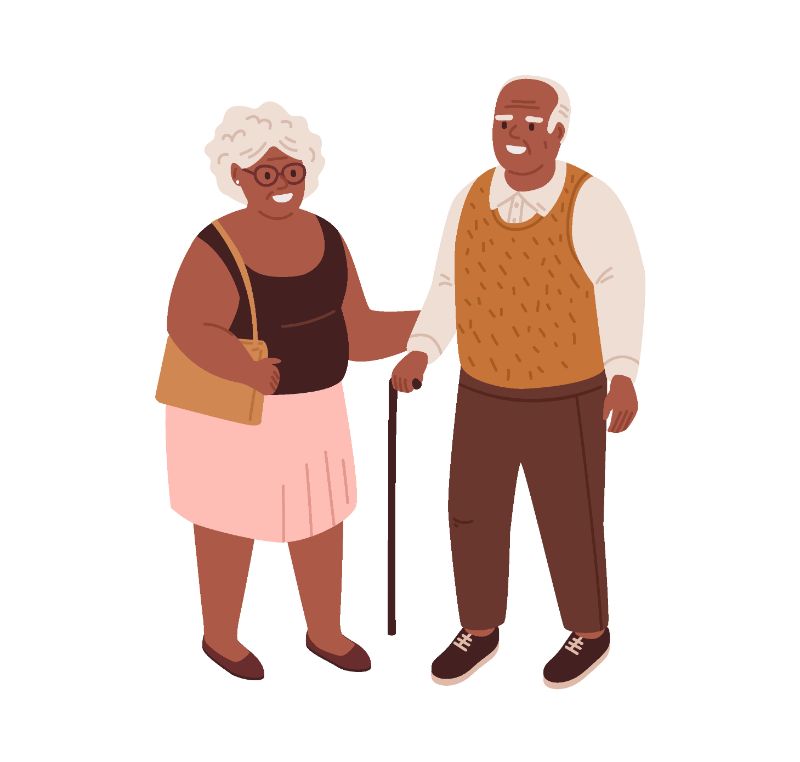 The best places offline and online for finding a husband after 50
Whether you prefer online dating sites or a real-life, in-person dating scene, we would recommend that you spread yourself out a bit and try both. Looking in-person for a potential partner and online can really help to cover your bases.
After all, you never know where your soulmate may pop into your life. That's why we would recommend the following for both offline and online places to look:
Offline
You have quite a few options depending on where you live, but you should really consider what's available to you locally. That means taking some time to look at upcoming social events like fairs, meetup groups for hobbies, and anything senior related.
Your options include such places and persons, but aren't limited to them and may not be available depending on where you are:
Senior groups that meet to share a hobby
Senior exercise sessions, like yoga or swimming
Book clubs and libraries
Local events like fairs, potlucks, and even holidays
Hiring a professional dating coach that is local
Farmer's markets or any other regularly scheduled event
Parks and recreation centers
Online
Online dating isn't only the most popular way for seniors to meet and fall in love, it also happens to be one of the easiest. If this is your first time using an online site or app, don't worry. They're designed for seniors and are quick, simple, and easy to use.
For the most reliable kind of service you could hope for, we would recommend the following, which gives you access to local senior singles and singles across the United States:
Match.com
SilverSingles
OurTime
eHarmony
OkCupid
PlentyofFish
TrueLifePartner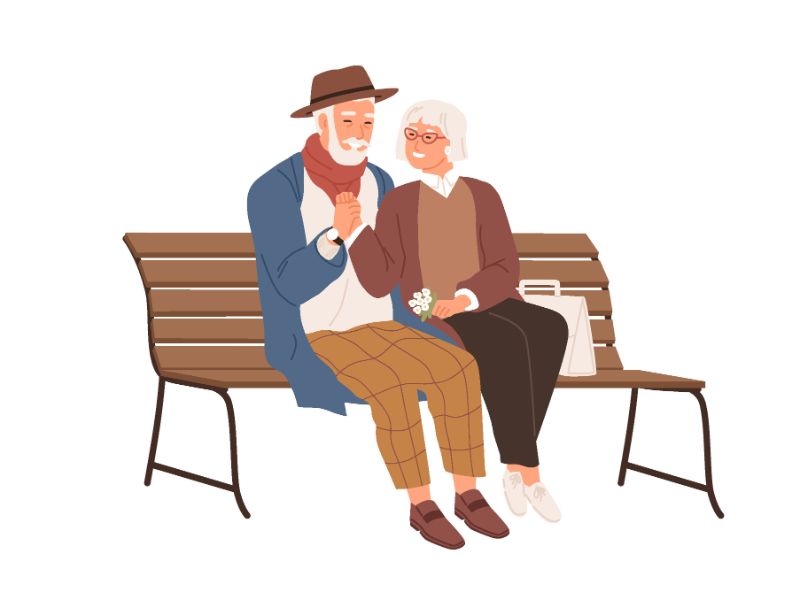 FAQ about finding a husband after 50
When it comes to dating advice on how to find a husband after 50, the best thing is to try looking online and locally with great dating sites and social events in your hometown. Be confident, make sure you are comfortable with dating, and be honest with what you want.
To help you along, we've also answered some of the most frequently asked questions about finding a husband after 50.
How to ensure there's a second date with an older man?
If you aren't sure about how the first date went, the best thing to do is make the first move for a second date. Ask at the end of the first date. You also need to make sure the first date goes well, so don't put a lot of pressure on him or demands. Be flexible and open-minded.

Of course, you shouldn't compromise on any expectations you have either, and if you don't enjoy the date or see it as going well then don't push for a second date. There's more fish in the sea, after all.
Can you really find true love after 50?
Yes, of course you can. There are many singles over 50 who are actively looking for a partner to share the rest of their life with. You don't need to worry, as you aren't the only person who wants to fall in love and have a companion they can share their journey with.
What are the best dating sites for seniors to fall in love on?
When it comes to the
best dating sites for people over 50
, we would really recommend services that either are exclusive to seniors over 50, or are well-known for their success at matching people together for long-lasting relationships. Ideally, you find both.
To narrow your search down to services that cover both, we recommend the following:
– SilverSingles
– OurTime
– TrueLifePartner