As an older dater who is 40 or 50+, you may feel that finding someone to share a lasting relationship with can be too difficult. You may be unfamiliar with the modern dating scene or perhaps you just aren't confident asking older men and women to date.
Worry not, as we will show you that your chances of finding love in your forties, fifties, and even sixties and up aren't only fantastic, but that many older singles are also looking to find their soulmate. Read on to learn more about finding love and how to improve your odds!
Stats and info to encourage you to meet people for long-term relationships
Some of the larger concerns for daters in their prime of life is that their heyday may be behind them. Primary questions that crop up include "Do many older people live alone?" "How many seniors marry later on in life?" and "At what age do people find their life partner?"
These questions and more revolve around the core concern of "Is it too late for me to find someone to fall in love with?" Fortunately for you, we have good news: Seniors, now more than ever, are enjoying healthy relationships and dating online even more so than younger people!
It's true! As you can see in our infographic, older people are more likely to either find someone to live with or already be living with someone than younger people. At this age, the dating pool also increases dramatically, and your odds improve alongside that growth.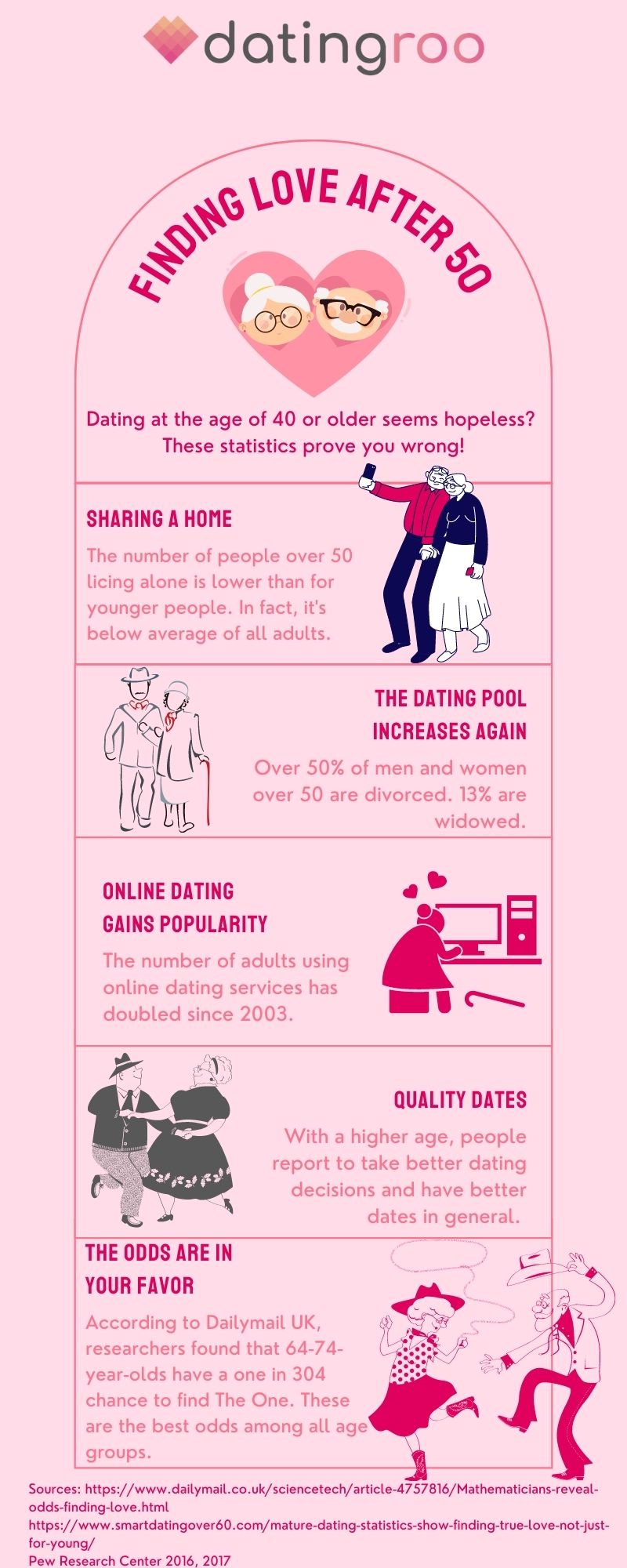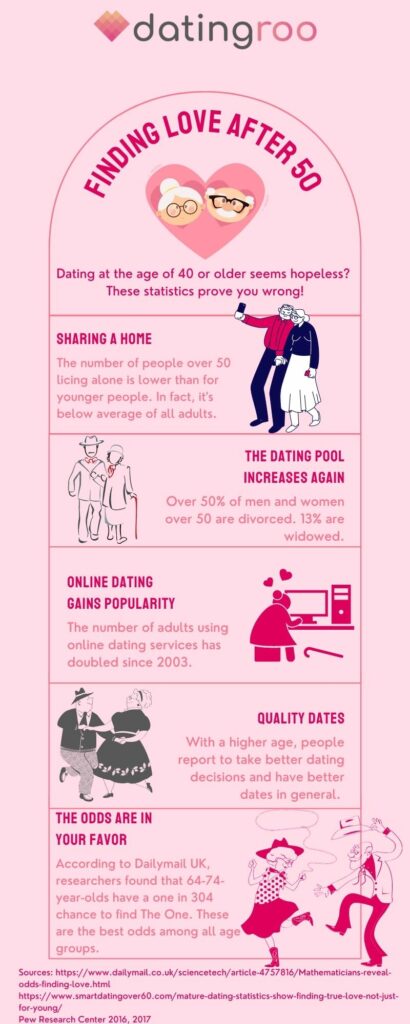 This means that current and future relationships are more likely than ever before to succeed. Additionally, with the help of online dating services, you can even enjoy the excitement of a long-distance relationship, meaning you aren't limited by your location.
The average age that people tend to find their life partner is in their mid to late twenties. However, everyone is different and many older people are finding their own life-partner as well. It depends on you to make the effort to have it work.
To answer the core concern you may have, though, is that it is never too late to find someone that you can fall in love with!
Why online dating later in life is better
Modern dating isn't anything like what it was in the old days. Now, meeting people is easier than ever before. There shouldn't be any question about whether dating sites work for seniors or not, as it has been shown that they are some of the most active online daters around!
Here are just a few reasons why online dating is better later in life: :
Dating online is more flexible and easier — With online dating, you can quickly set up your profile and start meeting new singles, enjoying the service either from the comfort of your own home or as you travel with a mobile app.
Faster matching with people you are compatible with — Search and filter singles out by a variety of characteristics that best fit your interests. You can look for partners based on age, weight, height, beliefs, location, and more.
Active communities, including seniors — Dating services also happen to be social networks for many daters and people looking for others to discuss relationship advice. You can meet singles who share your interests and experiences for either dating, friendship, or anything in-between.
Date locally or long-distance — Don't feel limited by the area around you! Dating online means that the whole world is your oyster for finding love, so if you can't find anyone locally, just expand your search radius to meet singles further away or in a city of your choosing.
Enjoy the benefits of chatting, messaging, video, and more — You can interact with singles in a number of engaging, exciting ways, including sending them quick messages, emails, sharing video calls, and more!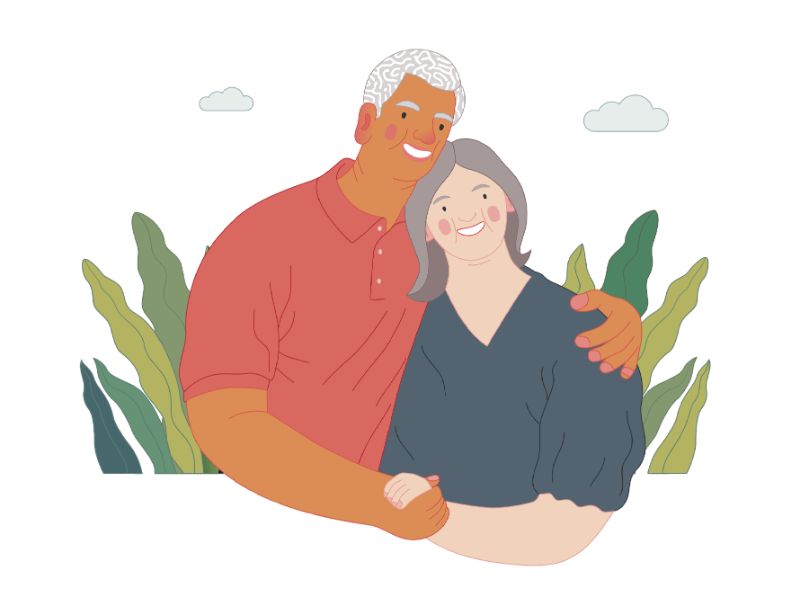 Tips to enhance your chances of finding your soulmate later in life
If confidence is something you have problems with when you are looking to date older single men or women, then not to worry. Many seniors and non-seniors are in a similar boat as you are. Nevertheless, we have some tips for you to help ease you along into the world of dating.
Creating a profile to get you started right
The first thing you want to do is create a bio that really fits who you are. There are many kinds of dating profiles you can use as a template for dating, but the core idea is that you should answer questions clearly and honestly, and be open about what you want in a relationship.
You don't need to go into any details about past relationships, of course, and it is probably for the best if you don't bring it up in your profile. However, if you have grandkids it is a good idea to be honest about that sort of thing, as people prefer to know before being blindsided by it.
This isn't to say it is a bad thing to have grandkids, naturally, and many other daters will. The point here is honesty and being open about yourself and what you want out of a relationship.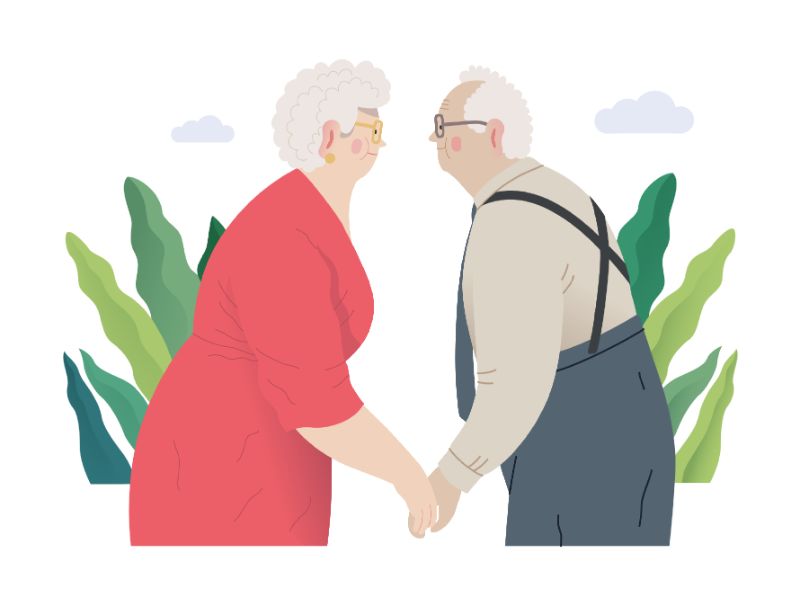 Finding daters who fit you
If you don't set yourself up for a new relationship with someone who couldn't satisfy your romantic needs, you are bound to be dissatisfied with dating from the first date onward. That means that you need to first understand your own interests and what kind of date you want.
Once you have a solid grasp on the kind of relationship you want, you need to clearly state in your bio the type of partner you want to date. This can go a long way toward weeding out less-than ideal dates.
Additionally, when you search for potential daters you need to correctly set up the filters for your searches. This means putting in info about age, location, beliefs, and more. Depending on the service you use there may be fewer or more options for filtering prospective daters.
Improving your odds at finding love later in life
When you have met people who you enjoy a certain compatibility with, you should know that taking your love life to the next stage will require some consideration on your part. For example, if the two of you don't live in the same area you will need to coordinate meetings.
One of the best pieces of advice we can give to make sure your first date turns into a first love is that communication be key. Be honest and open with each other about when, how, and what you might do for a first date, and how comfortable you feel with progressing from there.
You might also be wondering about when to make the first move for a kiss or even to take things further. This again depends on the two of you and being open. You will improve your odds greatly though if you don't rush it and let things naturally develop.
Take your time, be open, be honest, and be engaged and you will undoubtedly find your own love life taking a wonderful new turn.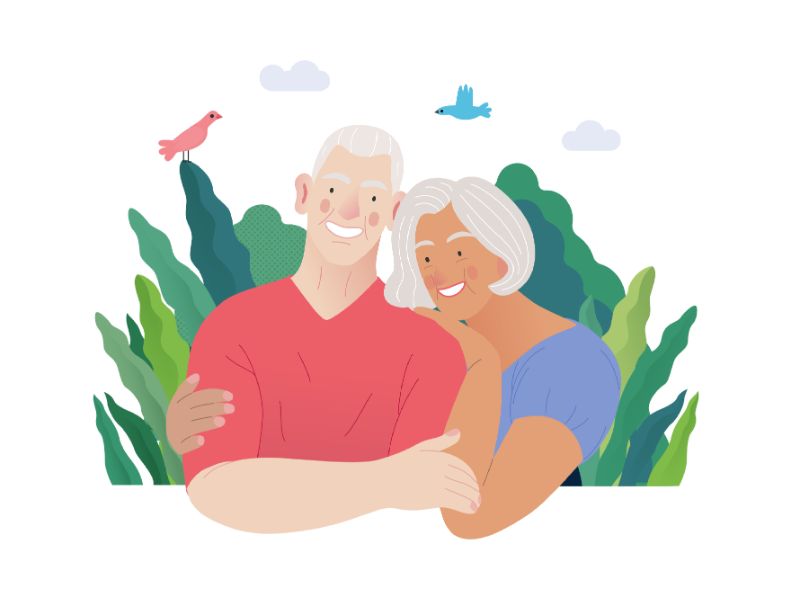 Should I give up on love after 50? Persevering after heartbreak and taking time
Many seniors who turn to dating after so long do so because they have been separated or widowed, and have carried that burden for quite a while. For some it can feel like a betrayal to try dating again after their real love has passed on.
Others may feel that trying to date again wasn't really an option for them at all. There can be a few reasons for why they may feel like that but the central issue is tackling the question of how to start dating again later in life, if finding love again is something you want to try.
Everyone is different and approaching an experience like dating again will be a journey that is unique to you. However, what we really want to impress on you is that it is never too late to try to find love in your life.
This may require you to persevere after heartbreak or come to terms with a new reality. Whatever the case may be, make yourself and your emotional and mental health a priority. Don't force yourself to start looking for a dating partner.
Never give up on the idea that you can be with someone who makes you happy. Take the time you need to get started, but never forget that you deserve to be happy. 
You're wondering how to increase your chances of finding a husband after 50? We've got you covered!
Dating later in life FAQ
Curious about some of the most frequently asked questions for when it comes to dating later in life? Here are the answers to some of the top questions!
What age are you most likely to meet your soulmate?
Most statistics suggest that many people find "the one" in their mid-twenties. For many women, this is around the age of 25, and for men they typically meet a partner around 28.
However, don't let this discourage you, as seniors are a growing portion of the online dating pool who are actively looking for their soulmates.
Is it harder to find love as you get older?
Romantic relationships can actually be both easier and harder to begin as you get older. On the one hand, as we get older we become busier and lead fuller lives. This can take time away that could be spent dating.
That can be mitigated greatly with online dating, where time is on your side. A more active and fuller life can also be even more enticing to potential partners and make it easier to find someone who meshes with who you are.
You might also find it harder given the fact that senior dating is related to many ageist stereotypes. These stereotypes saying that older men and women are less likely to find The One are, in fact, only that – stereotypes and there's little truth to them.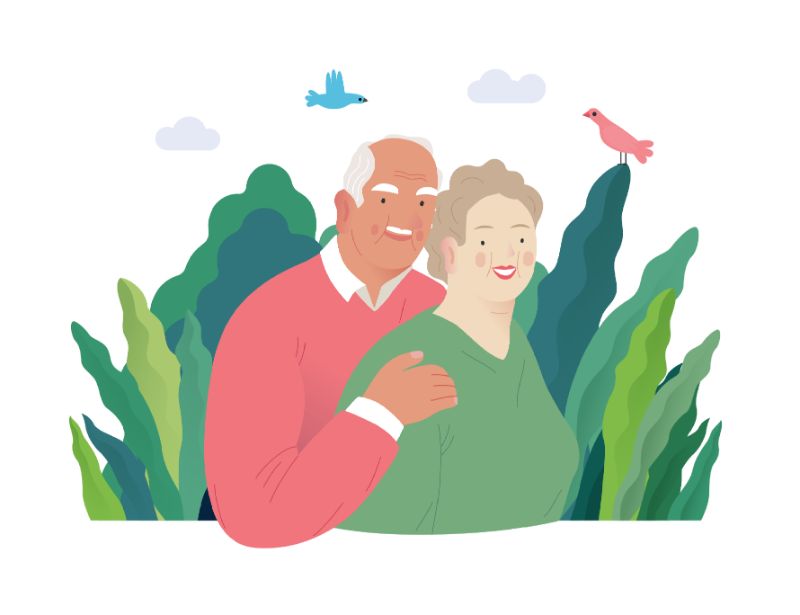 What are the chances of finding true love after 50?
Regardless of your age, you are entirely capable of finding love. This is especially true for people older than 50, with services that are geared to help people meet their ideal match even if it is the first time in years that they are dating again.
Do people find love after 45?
Thanks to online dating being one of the most popular forms of meeting romantic partners, it is common to hear about people finding love in their 40s, 50s, and 60. As long as you put in the effort you will be sure to find someone who is a great fit for you.
Where to find love for 50 year-old and up people
There are plenty of dating services available that cater to either seniors looking to find love, or which are serious dating platforms that have active older communities on them. If you are looking for a few places to start, we can recommend the following:
Ourtime — Ourtime is a dating platform that caters exclusively to older daters looking to find their true love. As one of the most popular services for senior dating, you can expect to find a vibrant and active community who shares your own experiences and interests.
Match — Match.com is one of the most popular dating services in the world, catering to all age-ranges and groups. Their goal is to help people find their soulmate in as effective and enjoyable a way as possible. A favorite for seniors looking to find meaningful love.
Hinge — Hinge is an up-and-coming dating app that is working hard to set itself apart from the competition. Their goal is to connect users quickly so that they fall in love with ideal partners. Their motto is that they want you to delete the app as soon as possible, meaning they really want you to be happy and find your perfect match right away!
From the first or second date on into a fulfilling marriage or partnership, these services cater to people finding real, lasting love. Try them out today to be surprised at how great your chances of finding love later in life truly are!